You establish a website that needs to have engaging content to attract your audience. This is where web copy and blogs are important. They are digital content that help boost your online marketing strategies.
But most business owners are confused about how these two aspects differ. Knowing the role of digital content helps in establishing an effective marketing campaign.
This blog lists the important differences between web copy and blogs to maximize them for your business. Let's get started.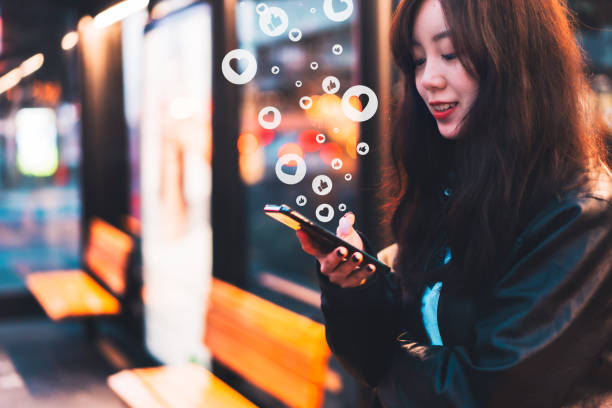 Web copy is any content or text you see on web pages. This can be whatever you put on your homepage, service or products page, about page, and contact page. Basically, it's any written text you see on landing pages of various websites.
Web copy uses creative and enticing words to encourage your audience to take action. Such actions can include:
Click through your products
Sign up for your newsletter
Fill out online forms
Register your email upon purchasing
Web copies help your visitors find their way through your website. They provide people with the information they need to know more about what your brand offers.
So, web copy should be interesting enough to grab your audience's attention. And it also has to be good enough, so they stay. Another function of a web copy is to sell. Its content must convince your audience why they should try out your brand.
An essential ingredient in a web copy is the CTA or call-to-action. Because each web page of your website has a specific purpose, you must place several CTA buttons.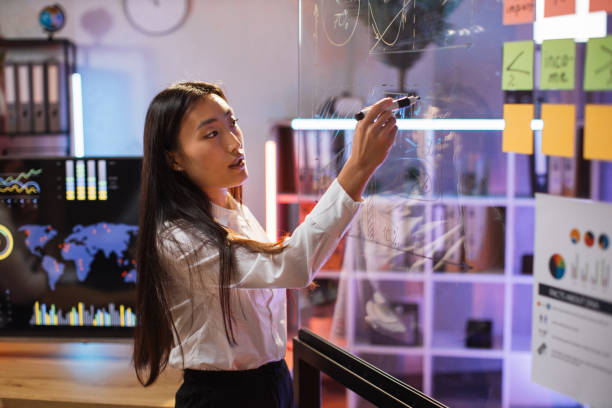 Bob Stone, a pioneer in the marketing aspect, established a direct-marketing formula. This helps business owners create good web copies. According to him, a web copy should have the following approaches:
Include your brand's strongest benefit
Explain what your potential customer can get out of your product or service
Support your benefit with a proof
Tell your potential customer what they will miss out on
Provide a compelling CTA

If a web copy is a single punchy statement or two. Blogs are longer. They focus on:
increasing your brand visibility
ranking high in search engines,
establishing your authority online.
Creating blogs for your website is also a good way to educate your audience on topics related to your brand. You can also work on your SEO strategies by writing this digital content. You include relevant keywords when creating blogs to rank higher than your competitors.
A 2500-word blog can generate more brand visibility. But it's also important to use this content for education. Through blogs, you allow your audience to understand your brand better.
Blogging helps your readers grasp information about what you offer. It's a high-level nourishment and awareness stage for your brand's buyer personas.
The people belonging to this group are constantly seeking neutral yet informational content. Blogging determines whether what you offer can serve as solutions to their problems.
Don't forget that a good CTA should be included at the end of your blog. It should be relevant. Examples include scheduling a demo, contacting your company, or downloading your content.
Blog vs Web Copy: The Differences
Now that you know what web copy and blogs are, let's differentiate them. This helps you know how and where to use each digital content.
The Purpose of Your Content
With web copies, you have to be straightforward. Your home page should contain all information explaining what your brand offers. This is because it's exactly the first page a visitor sees when he clicks on your site.
And the further a visitor enters your website, the more specific the web pages should be. But this also means you should not overload visitors with too much information. Be concise, and make sure that each headline and sentence creates a punch.
Blogs are the opposite, and that's why they are longer. If a home page serves as entry point for direct site traffic, blogs serve as entry points for organic traffic.
Web copies are directional guides that help visitors navigate your site's pages. In contrast, blogs are destinations.
When considering the stages of a buyer's journey, a blog tops the inbound marketing sales funnel.
It's the ideal content to engage your visitors looking for solutions. Blogs help establish your online authority and create lasting customer relationships.
On the other hand, you can find a web copy at the bottom of the funnel. Its main goal is to drive visitors to complete an action or purchase.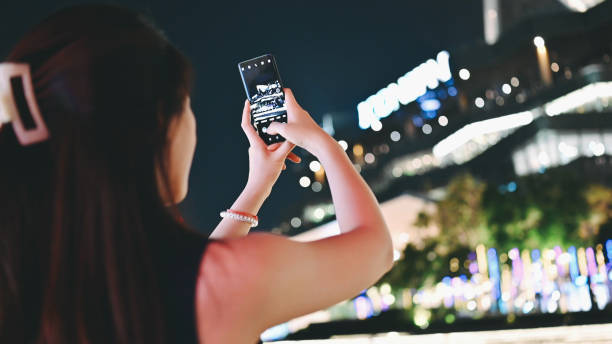 Web copies are essential because they aim to capture your audience's attention. They should be concise, straight to the point, and persuasive. You can also use them as emotional triggers and psychological techniques. This helps generate leads and sales.
In contrast, blogs are for education. You can include:
helpful tips and techniques
interviews with experts
other types of informational messaging.
Blogs should be longer to perform better. They should include long-tail keywords because most people search for them more often. Also, long-tail keywords are better at finding the best answers to specific questions.
Long blogs can also generate more backlinks and better organic traffic. They can also help build your brand's online authority faster.
When blogs should be longer, it's the complete opposite for web copies. While long web copies can convert well, shorter ones can drive more prospects to take action on your site.
You also need to consider the pain points of your audience. If you're not aware of what your audience truly wants, it can cause your prospects to bounce and not return to your site.
The Frequency of Updating
Another difference lies in how frequently you should update a web copy and a blog. You should always update your web copies. This is because changes can happen to your company often.
It also ensures that all your visitors stay informed about your brand's recent updates. For instance, expanding your products or services require you to update your products page. Also, hiring new employees means updating your About page.
At the same time, you should also keep updating your blogs. You can do this by posting high-quality content frequently. Doing this can help your website rank better.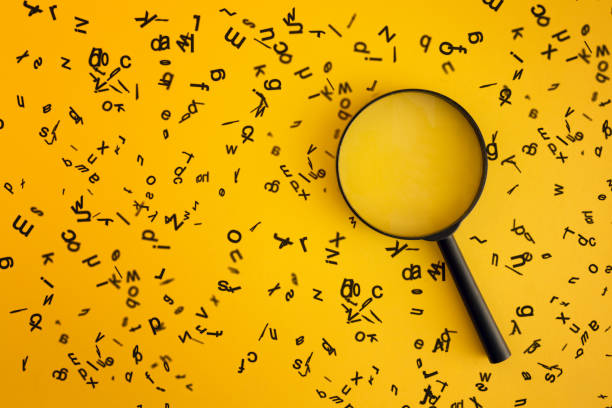 As mentioned, blogs are the perfect content to place long-tail keywords. They help you explore your topics. Blogs also help publish in-depth articles to educate your audience. Also, targeting long-tail keywords makes it easier for you to relate your blogs to your brand.
In contrast, web copy is where you can place competitive head keywords. They help your web pages receive better traffic. Short head keywords also help establish page authority from branded searches.
Head keywords are helpful because they help generate high search volume for your site. But regardless, both keyword types are helpful for your brand to be seen online. Both head and long-tail keywords can boost your SEO strategies. They can also help your site rank better.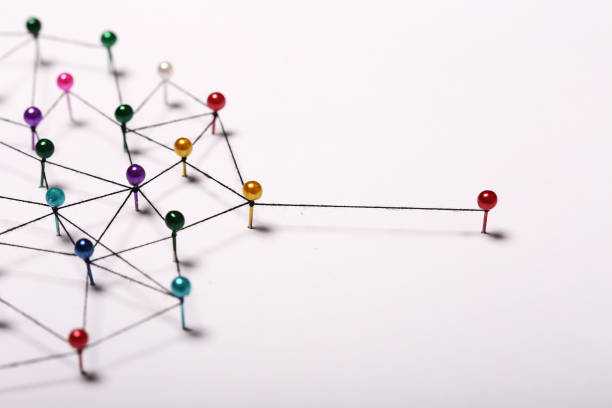 Good linking strategies help improve your blog content, building your brand's reputation. Including internal and external links can help improve your SEO efforts. This makes your website rank higher.
You build trust with your readers when linking to external sites, especially to established websites. The more high-ranking sites link to your website, the better Google will view you as valuable.
Internal linking is just as important too. You do this to compliment your current blog with the information your audience can get from your other content. Internal linking helps improve engagement. It also allows your audience to stay on your website longer.
Through internal linking, you are providing easier website navigation. This provides Google with quicker access to your web pages.
But with web pages, it's different. The more internal and external links you provide, your visitors get more distracted. And the result? You are preventing them from completing specific actions.
The best linking strategy for web copies is to include CTAs that link to another page on your website.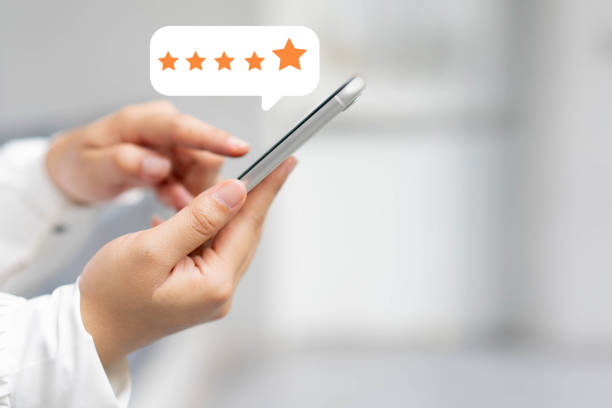 Blogs are more ideal to be shared on social media. Doing this can help boost website traffic and audience engagement. Social media sharing can encourage visitors to post comments, retweets, and reposts.
On the other hand, web copy is more sales-driven. It's static and more centered on creating good quality content for your web pages. With this, web copies are not as ideal to be shared on social media platforms as blogs.
Good Digital Content Creates Effective Online Marketing
Web copy drives your audience to make actionable movements on your site. Blogs, in contrast, educate them to grasp why your products or services are important.
Understanding both digital content lets you use them to your advantage. Ultimately, web copies and blogs help improve your marketing strategies. They are essential for the success of your business growth.
CJ Content Co offers content writing services to create engaging blogs for your website. We can help your brand stay on top in organic searches. Contact us today to know more.